At the beginning of June 2021 Lumarine raised new equity of MNOK 75 to further develop its facility at Tjeldbergodden. The project activities, which include capacity increase, infrastructure improvement, upgrading of buildings and infrastructure and upgrading of the outdoor capacity (which will now be used for ongrowing of cod) have already started. In addition, a new system for heat recovery is installed. This will able the Company to improve the utilization of the waste heat from the Equinor methanol plant. This will also be an important back-up solution during periods of loss of cooling water from Equinor.
We are also in the process of completing 3 new production departments consisting of new 8- and 5-meter fish tanks together with a new operating building during the autumn of 2021. These departments will initially be used for production of ballan wrasse but can be used for all types of marine fish species.
Lumarine contributes with this to the biggest turning point in the 25-year history of Bioparken, which in turn creates new jobs for Aure municipality within the aquaculture industry.
Lumarine has further development plans at Tjeldbergodden in the near future, based on utilization of the heated cooling water from Equinor. There are plans to establish significant growth capacity for cod so that the early phase cod industry can be supplied with sea-ready cod from our facility at Tjeldbergodden from 2023.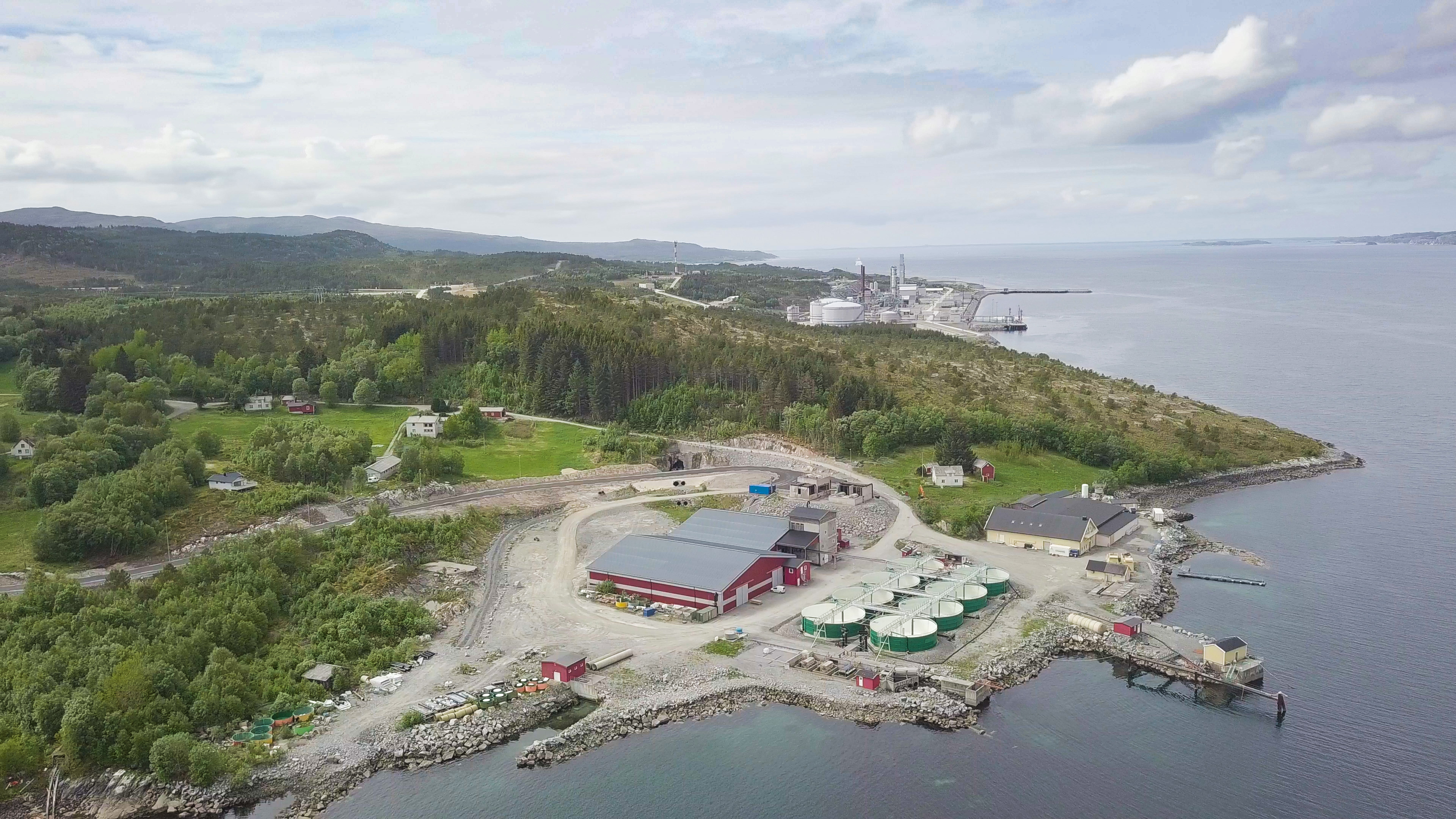 The first picture shows the facility as it was when Lumarine took over in the Summer of 2019. The picture below illustrates how the area can appear in 2023/2024.